As an all Volunteer Team, we train hard and we stay prepared.
We sweat, we freeze, sometimes we get really wet and we almost always get really dirty and really tired.  We don't stop because of weather and we don't quit because we're tired.  We can't . . that call we received in the middle of the day or night means that someone needs us to find their missing loved one.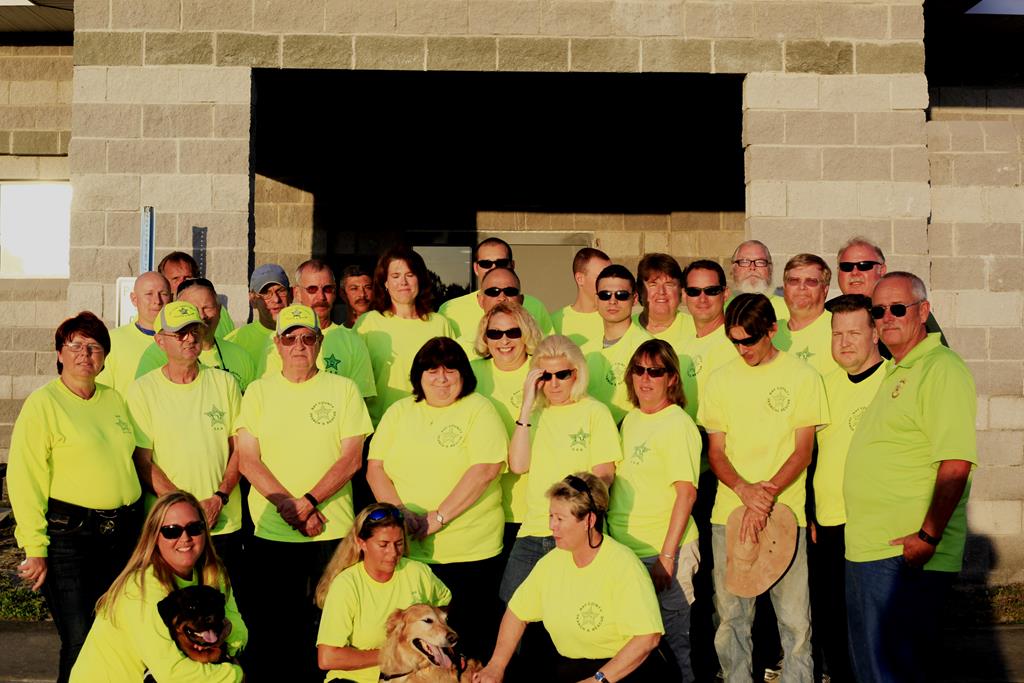 CLICK HERE TO MEET OUR MEMBERS 
---
The Bay County Sheriff's Office Search and Rescue (BCSO SAR) operates under the authority of the Bay County Sheriff's Office and has been made possible through the endorsement and continued support of Sheriff Tommy Ford.
BCSO SAR is organized as a volunteer non-profit organization and is supported by the generosity of donations received from the citizens of Bay County, Florida.
The Team maintains operation and service to the community solely through Fundraising events, and by the generosity of donations received from the businesses and citizens of Bay County, Florida.
Objectives
To develop and coordinate with Bay County, FL, a search and rescue system which provides for the arrangement of trained personnel and equipment for the effective and coordinated delivery of search and rescue procedures
To conduct training programs in subjects related to search and rescue to ensure volunteers are educated in search and rescue services;
To provide 24-hour assistance to the Bay County Sheriff's Office (BCSO), and any local, state and federal agencies, providing resources in the rescue and recovery of lost, missing and abducted persons in water and wilderness, and to  assist in the searches  related to criminal investigations.  At the discretion of the BCSO Sheriff, provide assistant to any county in the state of Florida.
Activities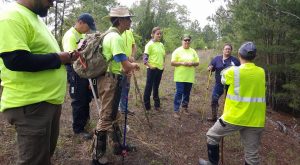 Training
Each team member goes through classroom, field and bi-annual search exercises and training.  Members of special teams have even more training exercises, seminars and certifications to obtain. Training is on each member's own time and mostly at their own cost.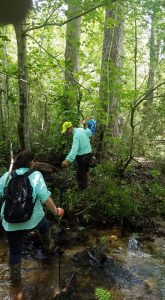 Ground Team
All BCSO SAR members work as part of our main ground team.   Ground operations can involve searches through various wilderness areas as well as rural locations.  The searches range from  looking for missing individuals to helping investigators cover large areas in support of criminal investigations.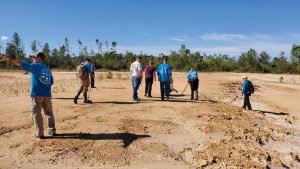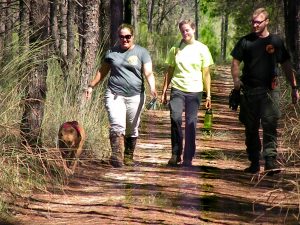 K9 Operations
BCSO SAR's K9 teams specialize in finding lost individuals, objects as well as human remains.
All BCSO SAR dogs and handlers are trained to the highest National Standards and many have multiple certifications in their specialties. Member K9 teams train several times a month to stay proficient.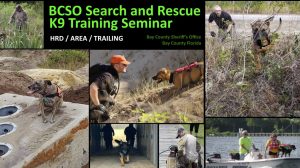 BCSO SAR also offers an annual Search and Rescue K9 seminar that provides training and certification.
Seminar attendees come from all over the country and Canada.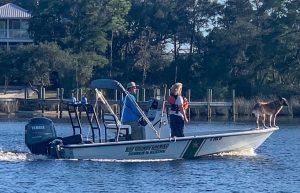 Marine
BCSO SAR has the operational capability to respond and operate on inland water areas (bay, lakes, rivers).
Marine operations are usually focused on location/recover of drowning victims.
Community
We participate in several community events and presentations through out the year.  These include National Night Out and school awareness programs.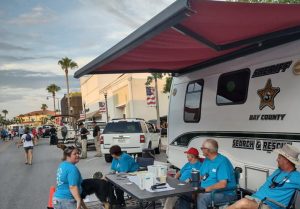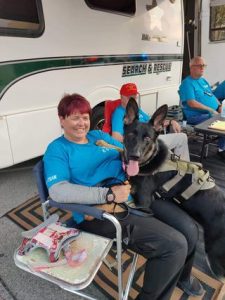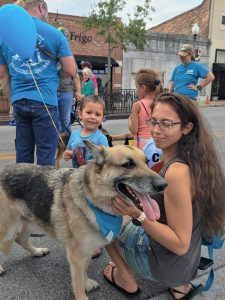 Our 4 footed members are usually a big hit!
---
BCSO SAR is a member of the Northwest Florida Child Abduction Response Team (CART). We are one of only 23 CART teams certified by the Department of Justice nation wide, and only 6 in Florida.