The following information is ONLY for approved and current BCSO-SAR members.
We are again trying to update our database of current members and their contact information.   This is quick, easy and quite painless!
If you are familiar with how to do this, carry-on.
Not sure how to do this?  Below are instructions with screen shots.   Any reference for links and places to click in the screen shots are referring to the actual page – clicking on the below pictures will do nothing 😉
From our website (place you are now reading this) just click on the
link the says Members Area.  If you'd like to read this for guidance
while following the below steps, you can open the Members Area
in a new browser window tab, just CLICK HERE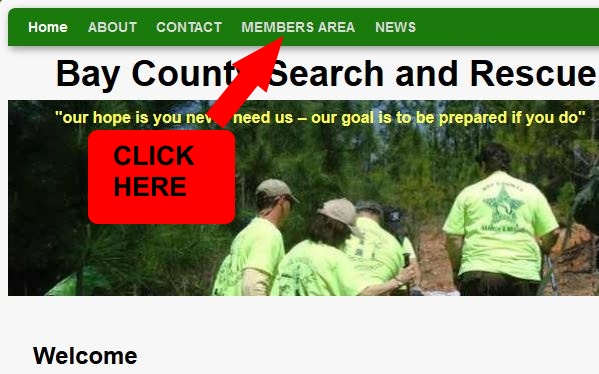 1. You will then see a login screen. For those that have previously registered on our website for access, move on to number 2 below.
NEW FOLKS ONLY: If you are a new member of simply never set up an account, just click on the "Register" button ( or just CLICK HERE) and fill out the form.  Your request will need to be reviewed and you'll be notified by email when the process is complete.  That's it for you NEW FOLKS!   Thanks.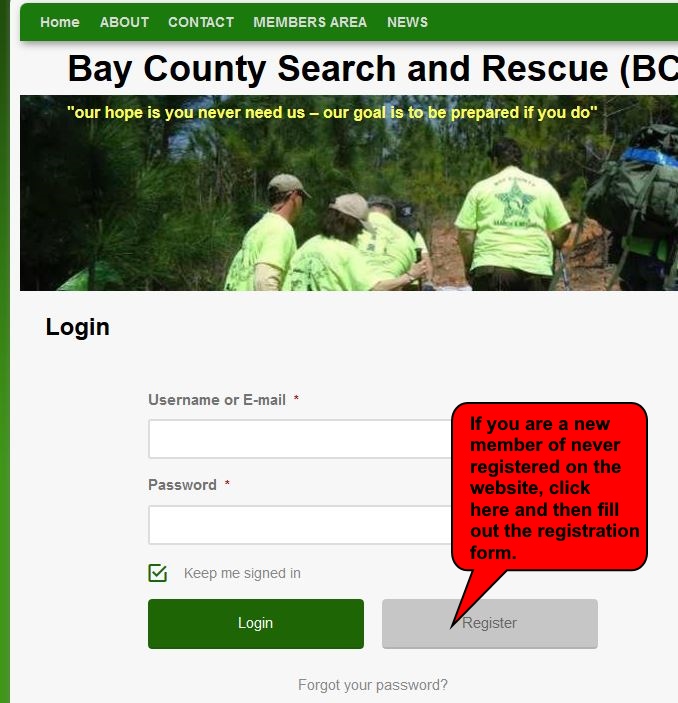 2. If you previously set up an account on our website, just login and move on to step 3 below .
Did you set up an account but don't remember the password? …  Then just click on "Forgot your password" …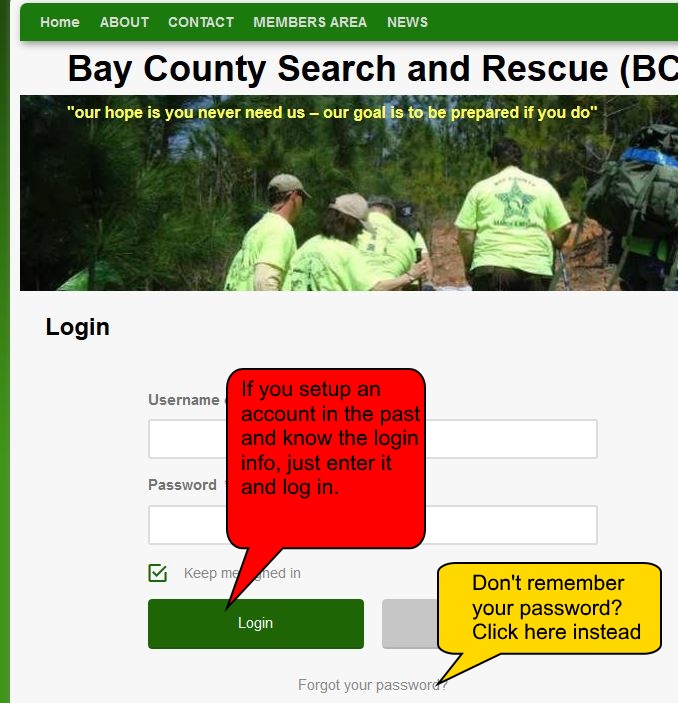 For forgotten passwords, you'll just need to submit your email address and a password reset link will be sent to you …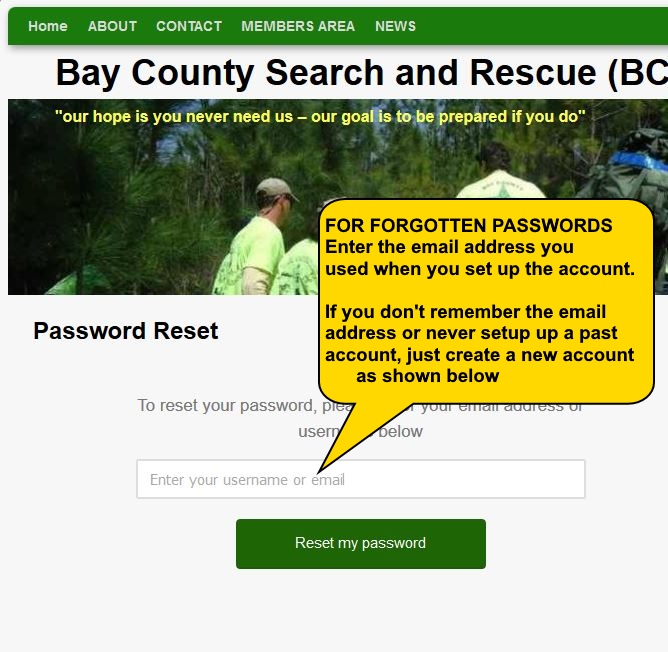 CLICK HERE if email address not found and you need to create a new account
3. Password and login issues all behind you and you've logged in?  Great!!  Now just click on the link indicated below to update your information …